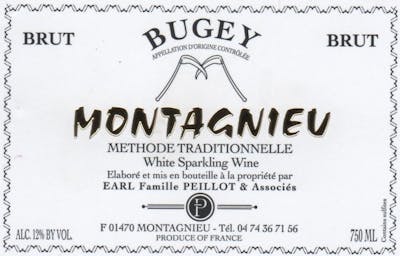 SKU: 19298
Franck Peillot Bugey Montagnieu Brut
---
---
The Bugey is a small viticultural area whose fame doesn't extend much farther than the city of Lyon, where its sparkling Cerdon and Montagnieu have long been staples in bistros.
Montagnieu is a village south of Cerdon, with premières côtes overlooking the Rhône valley, and most of its production is a white sparkling wine made from Chardonnay, Roussette de Savoie, Gamay and Jacquère.
Mostly equal parts of Mondeuse and Altesse; there is a small portion of Chadonnay used in the blend. Méthode champenoise though not vintage-dated, it is always single-vintage. This wine has complex herbal aromas, nice lemony ripeness on the palate with crisp green apple, creamy vanilla, apricots, and lime notes that lead into a long nice dry finish.
Great alternative to try instead of prosecco that has incredible versatility with many types of cheeses and different food creations. Are you 21 years old, or older?