Domaine Franey Recommends
Costador Metamorphika Sumoll Blanc Brisat 2020 750ml
A Orange Wine from Catalonia, Spain.
Orange Natural Wine
From 70-80 year old vines, of only two parcels, planted to three hectares of ston…
Togonidze's Wine Mtsvane Kakhuri 2018 750ml
A wine.
Andria Gvino Mtsvane 2020 750ml
A Mtsvane from Georgia.
Dry, Amber wine.
Domaine Bechtold La Nef des Folles Pinot Gris 2019 750ml
A Orange Wine from Alsace, France.
A "natural" and "orange style" wine that has no added sulphites. There may be bottle variation.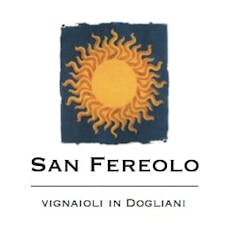 San Fereolo Coste di Riavolo Langhe Bianco 2017 750ml
A Orange Wine from Langhe, Piedmont, Italy.