Jean Manciat Macon Charney 2018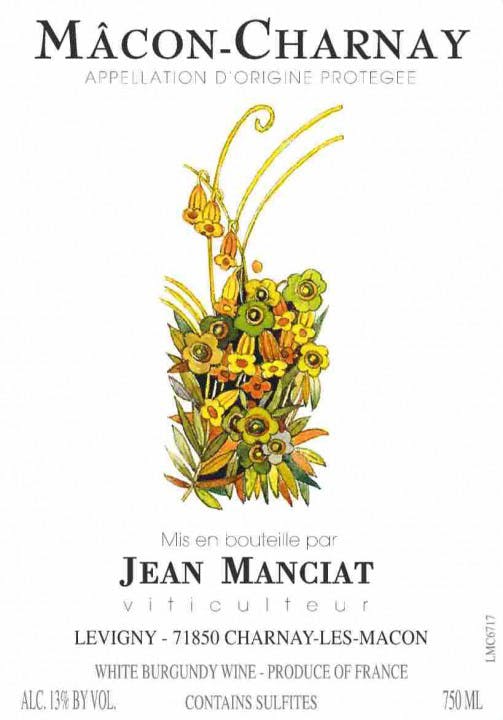 Manciat has a passion for wines fermented and aged in oak barrels, and uses a fair amount of new wood for his Vieilles Vignes cuvée and his miniscule production of Saint-Véran. But the Mâcon-Charnay featured here is made in stainless-steel vats, to express the fruity, floral aromas and flinty minerality that characterize the best Chardonnay in the region.
Tastes of crunchy apples, zesty lemon, fresh green herbs, and a bit of limestone, a wine that is clean and focused with great minerality on the finish.